Ploked readers, I must confess something. I've been blind to a growing epidemic in America and, possibly, the world. It began in 1975 with the creation of a little company called Apple. While we thought it was just a computer company, we forgot about the millions of people who use all those computers and Apple related products such as your iPods and Macbooks. We forgot that they need love too.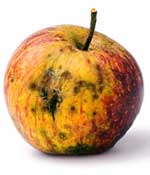 With Windows taking up over 90% of the OS market, it can be hard for these few Apple users to find love, and not even Match.Com or eHarmony would do for their idiosyncratic taste. They needed their own site dating site to cater to them specifically. Enter Cupidtino.
If you're wondering WTF is up with the name, it's a mix of "Cupid" and Cupertino, California, the city in which the foundations were laid for what would become Apple, Inc. Cupidtino was created for the Apple users to meet other Apple users on a romantic level. Since the site is still in beta, this is really all the public can see from it at the moment:
"Cupidtino is a beautiful new dating site created for fans of Apple products by fans of Apple products! Why? Diehard Mac & Apple fans often have a lot in common – personalities, creative professions, a similar sense of style and aesthetics, taste, and of course a love for technology. We believe these are enough reasons for two people to meet and fall in love, and so we created the first Mac-inspired dating site to help you find other Machearts around you.
Cupidtino will launch in June 2010 exclusively on Apple platforms – Safari, iPhone and iPad apps. It's time to share the love." Read the rest of this entry »