Facebook Sued by Five of "Their Own"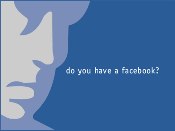 Five Facebook users have filed suit against the top social networking site, claiming that the social network exists for the sole purpose of collecting data from users and then selling this information to third-party companies for commercial use. Â The suit includes allegations that Facebook misappropriated their names, photos and personal information.
The suit was filed in California State court on Monday.
Details, Details
The suit is seeking damages for two children (under age 13), a professional photographer, an actress/model, and an "original" user from the days "The Facebook" for violating California Consumer privacy laws.
To Zuckerberg and crew, this has to be "just another lawsuit," as there have been numerous cases where Facebook and Privacy have clashed. The Terms of Use and Privacy pages for Facebook users are lengthy and detailed, meaning that no one signing up for the service actually reads them (I didn't). However, I went back and pulled out my saved copy in my safe (right…) and read it. Read the rest of this entry »