Social media isn't just a "place for friends;" it's a place for business. In fact, solid proof exists that social media campaigns grow more than leads or traffic, but increase sales as well.  (I recently wrote an article documenting increased sales as a direct result of social media campaigns.)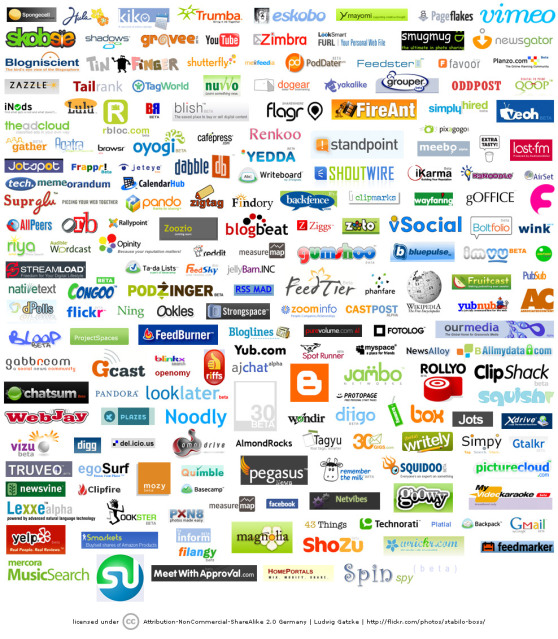 As more success stories are published, companies that haven't already gravitated toward social media will begin to do so. This will increase the need for social media managers
There's only one university of which I'm aware that offers a social media degree. The one-year, full-time, $6,500 program will get you a Master's degree. However, some online sources doubt the program's depth. A smattering of online colleges offer social media degrees (i.e., University of San Francisco), but I wasn't able to find any data on the programs' success (or lack-thereof).
The problem is multi-layered, the first hurdle being a shortage of  social media "masters" capable of teaching social media engagement in-depth; according to Traffickd, there are at least 475 active social media sites (ironically, two sites that I use regularly aren't on the list…). Complicating matters further, social media is like shifting sand; a course curriculum in February is obsolete as soon as it's printed.  These are endemic issues with tech companies, and until there's a standard, companies that wish to increase their social media prowess will struggle to find knowledgeable social media managers who can not only drive results, but also add value to the organization.
Since it is marketing, I suggest a methodical approach. Before any hiring's contemplated, check out the landscape. Listen in. What are businesses like yours doing/saying? What are their customers talking about? What vehicles (channels) are they using? Which seem to be working? Where's the "buzz," and what does it indicate? Once you've figured out your surroundings, outline long-term goals and short-term objectives (if you don't know the difference, click here). Marketing, social or otherwise, comes at a price. While social media may not require an actual budget, the costs are exacted in terms of  hours and effort.
If you walk away with one thing today, let it be this: TV and radio commercials aren't usually capable of ruining a company's brand image. However, lousy social media manners like sporadic communication, message over-kill, poor response-time, Â impersonal "canned" responses, spam, inconsistency, can destroy community relations and credibility in weeks. Â Proceed with caution and ensure that all those involved are clear on goals, objectives, Â strategies, tactics, as well as the execution of all items.
So, what should companies look for when searching for social media practitioners? There's no formula, nor do I have a  "right" answer; I do, however, have a few ideas on what to look for in a candidate. While not an all-encompassing list, the following suggestions may provide your business with a little social media salvation:
iMedia suggests trashing all candidates who label themselves as a "Ninja, Guru, or Evangelist"
'Social media expert" is a claim anyone can make since there's little proof (i.e., no degree). Â How does the candidate back their claim? Did they attend any college courses or receive certification from a credible source? (Hubspot, for instance, offers online courses that culminate with an exam.)
Online sites like Mashable, ChrisBrogan.com, Hubspot, Techcrunch, and Technorati provide a wealth of insight into the industry, as well as some of its denizens.
Most people with advertising/marketing backgrounds are a good bet; they understand fundamental strategy. (Note: I did not say "All people with…")
Is your prospect strategic-thinking? Chris Brogan suggests asking candidates how they'd report weekly listening and social media work to top managers at a global corporation in under two minutes.
Ask candidates for links leading to their personal profiles on LinkedIn, Twitter, Facebook, Digg, FriendFeed, Del.icio.us,  etc. Start following them.
Use Twitter Grader or Blog Grader to determine a candidate's social media influence.
Your candidate should have some experience with blogging (or a vlog); if not as content-provider, then as editor or planner. Basic HTML skills are a plus.
Read the candidates social media iterations. Are they insightful, goofy, or shameless personal promotion?
Does the prospect have a good grip on language use (English in our case)? They're going to be a "voice" for your company.
Does the candidate understand the basic online ad measurement? Do they know the principles of search engine marketing andoptimization?
So, Ashton Kutcher has a million+ followers on Twitter. It's not about quantity…an idiot can hit request a million times and and net 10,000 friends
Last, but not least:
Ask tons of questions. I entered, "What questions should I ask a social media expert?" into Google and received 5,730,000 results in 0.28 seconds. There's no shortage of data.
Other than that, read social media blogs, check out the digital version of the Wall Street Journal, subscribe to RSS feeds, set up some Google alerts, and start to define your company's online footprint. Â Social monitoring sites like Social Mention or Viral Heat might not be a bad idea, either. Don't dive blindly, but start testing the waters. Social media may change, but it won't be going away. Also, check out tips on ChrisBrogan.com, iMedia, and Mashable.