Ploked readers, I must confess something. I've been blind to a growing epidemic in America and, possibly, the world. It began in 1975 with the creation of a little company called Apple. While we thought it was just a computer company, we forgot about the millions of people who use all those computers and Apple related products such as your iPods and Macbooks. We forgot that they need love too.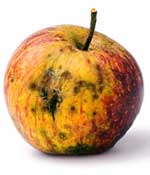 With Windows taking up over 90% of the OS market, it can be hard for these few Apple users to find love, and not even Match.Com or eHarmony would do for their idiosyncratic taste. They needed their own site dating site to cater to them specifically. Enter Cupidtino.
If you're wondering WTF is up with the name, it's a mix of "Cupid" and Cupertino, California, the city in which the foundations were laid for what would become Apple, Inc. Cupidtino was created for the Apple users to meet other Apple users on a romantic level. Since the site is still in beta, this is really all the public can see from it at the moment:
"Cupidtino is a beautiful new dating site created for fans of Apple products by fans of Apple products! Why? Diehard Mac & Apple fans often have a lot in common – personalities, creative professions, a similar sense of style and aesthetics, taste, and of course a love for technology. We believe these are enough reasons for two people to meet and fall in love, and so we created the first Mac-inspired dating site to help you find other Machearts around you.
Cupidtino will launch in June 2010 exclusively on Apple platforms – Safari, iPhone and iPad apps. It's time to share the love."
If you're thinking, "Who would actually sign up for this?", the answer is about 12,000 people so far. To prove you are indeed an Apple fan, Cupidtino wants you to check off which products you use and have a picture of you in either an Apple store or with one of your products. The strange system doesn't end there. Unlike other dating sites that focus on meaningful questions like, "Is humor important to you?", Cupidtino seems to ask the questions that high school students ask on a first date at McDonalds. Things like what's on your iPod Playlist or what movies you are checking out on Netflix.
The site just goes to prove that we'd rather connect online than meet someone in person and that's a darn shame in my book. And really, no one cares if you're a Mac or if you're a PC. In fact I normally don't ask a girl what kind of computer she has until like the 17th date, and that's only to fill the awkward silence.
But don't get me wrong. I do believe that there's probably going to be some people who find that special someone through this thing. With 12,000 people, it's hard not to find a glimmer of hope. In the end, I feel the same way about Cupidtino as Betty White does about Facebook, which she noted in her opening monologue on Saturday Night Live. "I have to say, it sounds like a huge waste of time. I would never say the people on it are losers, but that's only because I'm polite…. Needless to say, we didn't have Facebook when I was growing up. We had phonebook, but you wouldn't waste an afternoon with it."