"Hi, my name is Jeff, and I am on MySpace."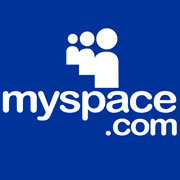 I'm not ashamed to admit I have MySpace.  I even check it every so often to make sure it's still there. And no, the site's not terrible; it functions quite well. So, why am I not there instead of Facebook? Because I am a lemming, and I go where my friends go. I have three friends total on MySpace, including that Tom guy who shows up everywhere. I read about the changes MySpace was making to become competitive, and when I logged in a couple days ago, there were tons of new features and backgrounds, better search functions, including a local search (restaurants, bands, etc). The Music Section is still top-notch, and there are still millions of users globally.
To me, MySpace is a much more relaxed and comfortable place; Facebook is like the school where everyone had to wear the same uniform. People that I've met over the years claim that they stay on MySpace because their boss and their parents aren't online with them, and the site has greater adaptability in terms of customized page layouts. The other difference is that on MySpace, you can 'friend' someone that you would like to know; on Facebook, that's just not the way things are done.
However, when Facebook suggests friends for me, I follow Facebook's suggestion and send them a nice message;
"Hey Tony, we have three acquaintances in common, and every time I look at my page, I look at you. Let us become friends."
It even works sometimes. In either case, I don't have to worry about them anymore.

With MySpace's new features, the music, and MySpace's "hometown" feel, they might've had a reversal of fortune with a new brand identity and effective messaging. However, it's probably a bit late at this point; not to mention that fact that Rupert Murdoch, the arch-overlord of MySpace, stated that the site was slated to become an entertainment portal.
Yet, as with any thing financial in 2009, each week brings a brand new set of unique opportunities (problems):
MySpace's parent company, News Corp., took a heavy financial hit over the course of the year, losing $3.4 billion in net income. In its filings, News Corp. pegged $363 million worth of operating losses on "lower contributions" from Fox Interactive Media (FIM), according to Mashable.
That's a 30% loss overall. Fox Interactive Media includes MySpace, IGN and Photobucket. Only one business unit reported a profit, and that was Fox News, up by $123 million. The earnings release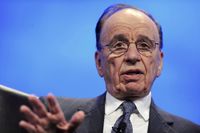 for the Year and Quarter ended June 30, 2009 is available on the News Corp. Investor page.
News Corp., based on projections earlier in the year, cut 30% of the MySpace workforce and shook up the management team, hiring a new CEO. With  MySpace's ultimate survival in the balance, CEO Van Natta better turn the site around quickly.
Thankfully, there's always a lighter side, and if there is anything in this mess that could be funny, it's the fact that Rupert Murdoch vows that online newspaper content will no longer be free;
"We plan to charge for all our news Web sites."
An interesting strategy when the rest of the online world is moving in the opposite direction.