SEO strictly used to revolve around link building. There used to be no strategy involved and there was never a fear of spam penalties. The site that had the most links used to win as the game was all about quantity. However, Search Marketing of today has changed and link building is not the only thing that can deliver the right results.
Social media is now critical to the online success of any business. If you are not out there to connect with your audience or build a relationship with others then you are not going to get noticed. If you follow the traditional SEO techniques, then it will become quite difficult for you to improve the rank of your website on Google. The Google Penguin and Panda updates have changed SEO for good. Without social media marketing, your website will become static.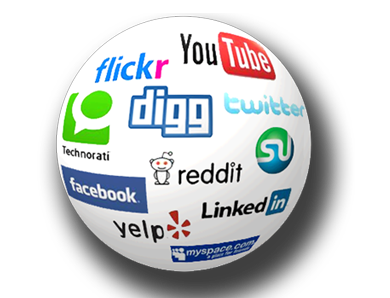 Social media is getting more important than ever. Take a look at some reasons that explain why a business's Search Engine Optimzation needs social media marketing:
Social media can improve your reach
With social media, you can place your brand and website in front of your target audience. You can interact with your customers and share the content of your website on social media. Sharing the content does not mean it will get picked by the audience; you will have to interact with your social following to get involved with them. You will have to dedicate a bit of time to interact with your audience.
Active social provides can get you increased web traffic
Links which are built by most of the SEO companies are not capable of bringing any web traffic. Although links can build page ranking which can increase the power and authority of your site but it does not play any role in bringing traffic. With social media marketing, you can drive real traffic to your website. When people start engaging with your brand or company through social media that means they have an obvious interest in your brand. These are the visitors who can become your customers.
Social media is the new signals
There was a time when a single link could do wonders for a website. The more links a website had, the more popular it used to get. But this decreased quality and Google soon started to give weight to specific kind of links. Today, social signals are the measure for determining the website authority.
It is nearly impossible to create social signals yourself because they actually come from specific users. Even if fake accounts are created, the activity in these accounts is not going to last for long. Only true social media following can bring real signals.
Team of link building
Social media networks like Facebook, Twitter, Pinterest, LinkedIn and Google+ all are full of people who can let you share your content. The more content is shared, the more exposure you will get. This will generate natural links and we all know Google loves them.
These are just a few benefits, if you want to make your SEO successful, you will need social media marketing.