The location-based, geo-tagging competition is getting hotter. Amid rumors of an impending purchase, upstart startup Foursquare announced they'd passed the million-user mark in late April. It's a growth rate not seen since Twitter skyrocketed to prominent use, making Foursquare one of the hottest web properties around. At the end of last year, Foursquare's users stood at 170,000.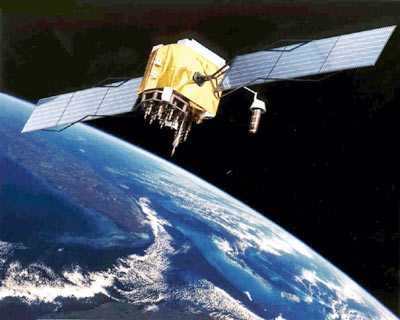 Likewise, Foursquare competitor Booyah's MyTown, has also experienced phenomenal growth, announcing two days ago they'd eclipsed the two million-user plateau.
Both of the companies are based on the wireless market, allowing those "playing" to check-in from various locations, while also having the ability to check on your friends. While the two companies are true competitors, there are fundamental differences in the way they work. MyTown functions as an integrated, location-based digital game. Players earn points, unlock rewards, and can earn enough to purchase a "virtual" location and charge others who land there.
Foursquare is more about connecting with your friends and letting them know where you are, and then for racking up points, prizes, and etc.
However, if you don't have any friends, neither will be that much fun. Which is exactly why I don't play.
Recently, the two companies have initiated stricter requirements and improved the software due to the number of cheaters who logged in at a certain location when, in reality, they weren't there.
Foursquare plans to deliver coupons to a user's wireless phone based on location, a huge benefit for local businesses.  User-potential is greater in cities that have more people obviously, but according to Kip Cassino, research director at Borrell Associates, services similar to Foursquare have the potential to raise $4.1 billion dollars a year in ad revenues by 2015.
While Foursquare and MyTown focus on gaining users, both may be presented with a much larger problem; Google's Steve Lee  announced that Latitude, Google's location-based service, stands at three million active users, with eight million who have signed up. While the media attention is spent on MyTown and Foursquare, Lee stated, "Latitude is not dead."  Based on the user-base, Latitude is more alive than ever.
The reason, according to Google, that Latitude hasn't been much of a threat is due to poor support for the iPhone. MyTown requires users to own an iPhone, iPad, or iPod Touch; Foursquare allows for other brands even though the majority of users have iPhones.
Rumored to have a "check-in" feature as well, Lee wouldn't comment on the future of Latitude; however, with Google Maps, and Google Local Business, Google might have a huge opportunity ahead.
Thus, while Google may be the new kid on the block, they're the biggest. Fortunately for MyTown and Foursquare, 1/4th of Latitude users have no friends, leveling the playing field a bit. It's likely that, much the same as Foursquare and Twitter, Latitude and Buzz will be integrated.