Well, okay, not really World Domination, but be assured that dominating the Internet has probably been brought up in meetings between  Zuckerberg and crew at Facebook. comScore just released the latest Media Metrix rankings for the Top 50 U.S. Web Properties, and Facebook jumped from the 16th most popular site in July, 2008 to number 5 in July, 2009, displacing Rupert Murdoch's Fox Interactive, owners of  struggling MySpace.

The top four slots in 2008 and 2009 were occupied by Google, Yahoo, Microsoft, and AOL.
Top 10 U.S. Sites, July 2009, as ranked by comScore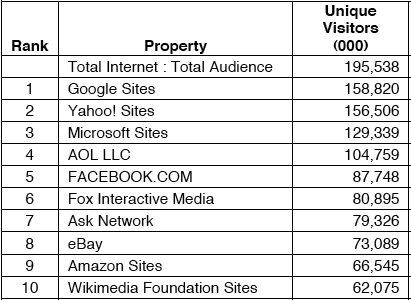 Facebook was the only new entry into the top ten, knocking the CBS properties from the number 10 position. In a previous post, I surmised that Facebook and Google would soon be competing for the same audience. As the ranks tighten, it appears that Google may indeed be Facebook's target. (Then again, it seems like everyone is gunning for Google: information's been leaked that Microsoft has been holding secret  Screw Google meetings weekly.)
Other Social Media notables in the Top 50 include:
Twitter, making their first appearance at the number 42 position, yet, with Twitter being accessed by third party clients such as Facebook, FriendFeed, TweetDeck, Ping.fm, etc, the number of unique users on Twitter is estimated to be higher than comScore's reported 21 million unique users each month.
Demand Media, a Social Media solutions provider rose from 36 to 24, which is extremely impressive considering they are basically an ad agency.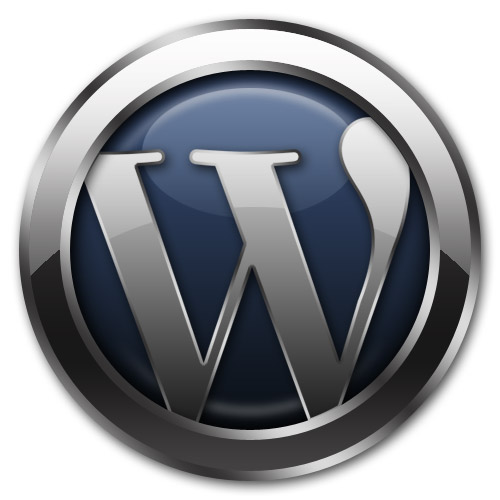 WordPress moved to 29 from 38 a year prior.
Answers.com broke into the top 50, skyrocketing to 26th place. Users can basically pose questions that others will answer. It also has a dictionary and thesaurus available on-site.
Break.com, a site much like Google Videos or YouTube also broke in to the Top 50, cruising all the way up to number 35.
There are other types of data available on the report, and although ranking is important, comScore also provides reach information for July 2009. The reach is obtained by taking the total number of unique users online in July 2009 (195.5 million) and divides that number into the traffic measured for each specific site.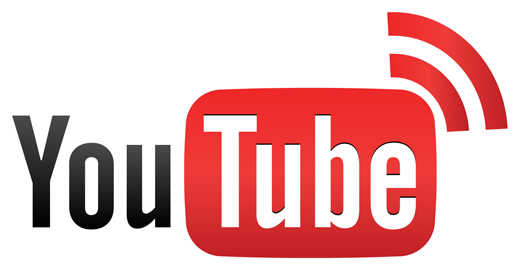 For example, YouTube registered 98,194,000 users, roughly half of the total unique impressions on the entire Internet. Thus, they achieved a reach of 50%. Facebook came in at 45%, MySpace at 35%, and Twitter did not show up in the Top 50. It is important to note that this is an Ad Focus report, so it includes search engines, ad networks, and portals such as MSN and Yahoo. Interestingly, Google was not the site with the highest reach; the number one position went to AOL's Ad Network.
Who would have thought?