Facebook Announces Real-Time Search
Just hours following Facebook's (FB) acquisition of Social Media aggregator FriendFeed, the ever-growing Social Media site announced real-time search for it's users. The joining of the two entities gives Facebook some leverage to compete with Google and Twitter. In case you're not familiar with FriendFeed, PC Magazine explained that:
FriendFeed aggregates and publishes updates from sites like Twitter, Yelp, Netflix, Blogger, and Flickr in one stream. It debuted in 2007 and is the brainchild of [Bret] Taylor, Paul Buchheit, Jim Norris, and Sanjeev Singh – all former Google employees who worked on products like Gmail and Google Maps.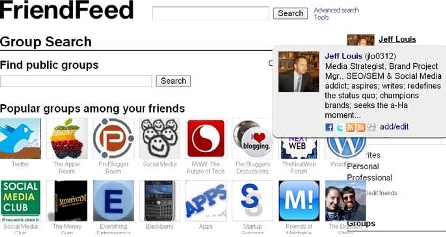 Facebook had been testing their new search product for about a month before going live on August 11th. The enhanced search will sort through the 250+ million users and update any search terms that are marked "Post by Everyone" in real-time.
However, there aren't many users on Facebook that share their status publicly due to privacy concerns. For this reason, Zuckerberg and crew are currently refining the site's privacy options so that users can perform status updates as freely as Twitter users do.
A Facebook user who wishes to make this change immediately can do so by going to Setting>Privacy>Profile and select "Everyone" from the "Status and Links" tab.
Will Real-Time Search Improve Facebook?
Probably not. The question has to do with need; Do users need real-time search on Facebook? And, for all intents and purposes, the answer is a simple "No." To support this answer, an interview conducted between Inside Facebook and FB Product Manager, Leah Pearlman , and titled; "How Will Real-Time Search Change Facebook?" doesn't provide any solid reasoning behind real-time search applications for Facebook users. In fact, the question of how real-time search affects Facebook went unasked and unanswered.
This leads me to believe that the move was strategic; Facebook implemented real-time search to strengthen their position as the top social media site on the internet.
The question is, "Who is Facebook positioning against?"
Facebook and Google: Squaring Off
The only answer that seems plausible is  Google.
The same day that Facebook announces the FriendFeed purchase and real-time search capability, Google announces the addition of  social media capabilities to iGoogle. The following day, Google announces upgrades to their search engine, code-named Caffeine.
Who else would Facebook be worried about? Certainly not Twitter.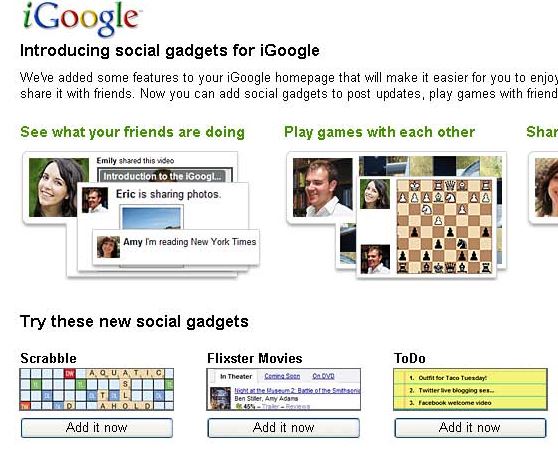 If you are an iGoogle user, then you're aware that iGoogle integrates with every  Google application available; YouTube, Picasa, Gmail, Voice, Adwords, Google Reader, FeedBurner, Analytics, Blogger, etc. Users have an actual profile page, as well as the capability to invite friends, share stories and articles, subscribe to other user's Google Readers, and otherwise conduct very social activities on what Google insists is simply a homepage:
Marissa Mayer, Google's vice president of search products & user experience, maintains that iGoogle remains a customizable home page. "We still think of this as a personalized home page. Our goal is to have the Google home page be an integral part of our users' day," she said.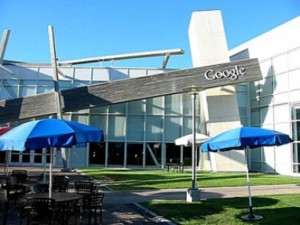 Both of the Google press releases were contrary to the Mountain View, CA, company's SOP; Google's typical modus operandi is to develop an application, Beta test it with early adopters, fix the bugs, and then kick it out straight out the door.
So it's logical to think that Facebook and Google are moving toward similar, competitive business models: Social media sites with powerful search capabilities. As Google enhances the social media aspects of iGoogle, Facebook implements real-time search, an application/feature that Google cannot claim.
This also explains Facebook's purchase of FriendFeed: all of FriendFeed's partners are former Googler's.
An interview on Financial Times seems to back this theory as well, revealing that Facebook is making small changes in the site so that they can be "more public."
Since then [losing their bid on Twitter], it [Facebook] has made incremental changes that have emulated the service. "They would love to have bought Twitter, but that didn't happen," said Ray Valdes, an analyst with Gartner. "So they've been adding features to counter it." The upgrade also aids Facebook's ambition of making the site more public. "Facebook needs to be more of a public site to stay relevant when it comes to Google and Twitter," said Jeremiah Owyang, an analyst with Forrester Research. "The more content that is available publicly, the better off Facebook is." (Emphasis mine.)
Rumble In The Jungle
The more I think about it, the more apparent it becomes. It was close to this time last year that Facebook and Twitter entered "talks," and many were convinced the two would become partners. Yet, that didn't happen. Now, nearly a year later, the two biggest kids, albeit from separate blocks, aren't working to strengthen their respective niches, but are instead closing the distance that separates them.
Where's Michael Buffer when you need him?