Niche social sites are nothing new.  There are plenty of myspace and facebook niche sites for just about anything you can imagine.  Whether you have an interest in Ford Mustangs, religion, video games, or even wine;  more than likely you will be able to find a social site about your niche.
Twitter Has Gone To The Dogs….Literally
If you have been around long enough on Twitter, you may have noticed an event that happens on every Wednesday.  The event being referred to is #WoofWednesday, a day for dogs on Twitter to findother dogs on Twitter to follow.  This is very similar to what #followfriday is.  WoofWednesday is usually one of the hottest trends every Wednesday and you can see the demand being barked about by dogs to be noticed.
Recently, a new micro-blogging site similar to Twitter was launched, iBarkd.com – a niche site for you guessed it….dogs!  A slight twist to this site is that it is not meant for "tweets" which are appropriately called "barks" to be posted from the perspective of the human.  In fact this site wants dog owners to live vicariously through their dogs, meaning that all "barks" posted on the site are from the dogs perspective.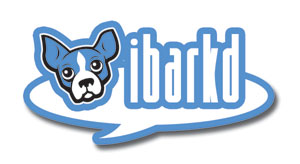 iBarkd.com Site Features
The site is based on a free open source software called Laconi.ca which is the same software that powers Identi.ca.  A number of features are available on iBarkd, similar to what is found on Twitter.  Such features as uploading a profile picture, adding a link to your site, adding friends, @ replies, messaging, hashtags and more.
Twitter Integration – One of the nicest features of iBarkd is that you can actually sync your Twitter account with iBarkd.  This gives you the ability to automatically post anything you "bark" on iBarkd, directly into your Twitter account.  Another Twitter integrated functionality is that you can automatically subscribe to any friends you have on iBarkd that are also on Twitter.  This makes growing your list with other canines easy.
SMS Messaging – For those users who have a nice SMS plan on their mobile service, you can set up your account to receive messages from iBarkd.  This can be good if you are always on the go, or if you have an unlimited text messaging plan on your phone.
OpenID Login – iBarkd also offers OpenID login which means you don't have to create a separate account if you already have an OpenID login.  For those who are unfamiliar with OpenID, basically it is a service that allows you to create one login ID and use that same login information across various sites that support the use of OpenID.
There are plenty more features available on iBarkd, we suggest you have your dog or puppy signup to take it for a spin.
Is iBarkd.com the Beginning of Niche Micro-blogging Sites?
While iBarkd is certainly not the first niche micro-blog site to pop up, can it be a sign of things to come?  As Twitter grows larger and larger, many will start to feel a disconnect in that they can not truly interact with legitamate people of the same interest.  Chances are that these disconnected users will want to turn to a more tight knit and niche focused community which they can relate to.  Therefore, niche micro-blogging sites will have more of a demand.
iBarkd is definitely a first in that it is offering a micro-blog service to something other than "humans".  It is an interesting concept and one that will definitely get talked about.  Some people will love or hate it; however one thing is for sure, dogs will be barking in joy knowing they have a place to call their own.